Latest Fitbit Rumors and News 2021: What's New & What's True
Fitbit was a real pioneer and innovator in the world of wearable technology when the category first came to be, which is why their products remain in high demand to this day.  Unfortunately, this also means that they are always at the center of the latest rumors, and as we've seen recently, there's often a little truth to the speculation. Now under the ownership of Google as of November 2019 (details below), we're more eager than ever to see how the brand is going to move forward in the ever growing segment of fitness tracking and smartwatches.
We regularly update this page as we hear rumors or find new products.
Fitbit News & Rumors of 2021
March 2021: Fitbit Luxe Pre-Order Starts
A new device has arrived, though there isn't a ton to talk about on this one. From what we can tell so far, the new Fitbit Luxe is much more of a form and style update rather than a hardware or software improvement. The new device—available for preorder for deliveries in May—looks to be more of a modified and dressed up upgrade of the Inspire, with a color display and wide array of finishes and strap options. These accessory upgrades are far more fashion than function, including several metal/chain/mesh options, double-wrapped leather bands, and other options to tie your Fitbit into your daily attire.
March 2021: Fitbit Ace 3
It had been a while since Fitbit updated any of its fitness trackers for children, so it was just a matter of time before the Ace 3 arrived. Boasting 8 days of battery life, and designed with a resilient silicone surround to protect the device from the inadvertent bangs and bumps that are destined to happen. As a safety measure, there are ample parental controls for the Ace 3, as well as kid-focused activity goals and other functionality improvements.
The Latest News & Rumors of 2020
June 2020:

Fitbit Introduces A Workplace Health Solution
Fitbit has announced a 'Ready for Work' solution to help employers navigate the challenges of returning to work during the COVID-19 pandemic. The solution "gives employees access to key health metrics from their Fitbit device along with exposure, symptom and temperature logging" in the form of a Daily Check-In feature. This can help employers monitor workplace safety, and is another example of Fitbit validating the wider benefits of wearables as health monitoring tools.
May 2020: Fitbit

Announces Atrial Fibrillation Study
In the aim of validating the many benefits of wearables–in this case, as accessible health monitoring tools–Fitbit has launched a virtual heart study that will look at how wearable technology can help to identify episodes of irregular heart rhythm suggestive of atrial fibrillation (AFib).
March 2020:

Fitbit Introduces the Charge 4
Fitbit has launched the Charge 4, the latest take on a much-loved Fitbit classic. You can still get your hands on the predecessor–the Charge 3–but the new model has some useful upgrades that will appeal to many fitness tracker fans.
January 2020: Blood Oxygen Monitoring is (FINALLY) Here!
This feature has been talked about, hinted at, etc for far too long, but though it has been a long and arduous wait, Fitbit has managed to beat the Apple Watch to the punch with this new functionality. A software update is now available that unlocks blood oxygen monitoring in the Versa, Versa Lite, Versa 2, Charge 3, and supposedly the Ionic as well, though that isn't clear on Fitbit's website at time of publishing. What does it mean for users? At a basic level, this new feature further increases accuracy of sleep monitoring, and beyond that it can actually be a relatively effective way to diagnose sleep apnea. Blood oxygen levels will vary throughout your day, but when a person stops breathing in their sleep on account of sleep apnea, the fluctuation is miles more dramatic. Fitbit's technology isn't precise enough to dissect the minor changes in your day, but when it comes to these spikes or drops, it's a pretty clear indication of the disorder being present.
What's New from Fitbit in 2019: Rumors & News
November 2019: THE GOOGLE ACQUISITION
We'd been hearing murmurs for some time that Fitbit was up for sale, and there was no shortage of speculation about who would be willing to pony up. Would it be a tech company? Would it be someone in the pharmaceutical industry (much has been said about pharma and the quest to tap into tracking data)? Would it be an eComm giant like Amazon? Given the acquisition value, we knew it would have to be a large entity, so when the announcement came that Google was ponying up the $2.1 billion dollars, we weren't entirely surprised.
The big question now is, what does this mean? A new influx of capital will certainly further Fitbit's capability to keep fighting the Apple Watch and other competitors, but what we'll no doubt soon see is how this impacts the brand's product range, customer support, pricing strategy, and overall functionality. Not to worry, we'll be keeping an eye on all of this in the months to come.
March 2019: Inspire HR—A New, More Affordable, Feature Rich Tracker
Answering the call of many consumers in the wearable tech market, the Inspire HR effectively took over the role of the entry-level tracker for Fitbit, in the process eliminating the Alta, Flex, and Zip from the lineup in a single go. The Inspire HR comes it for cents under the $100 range, but it's no slouch in the specs department. Heart rate monitoring, 50m of water resistance, 5 days of battery life, swim tracking, automatic activity detection, and a host of other features are part of the package, as is the (eventually) upcoming SpO2 blood oxygen level monitoring once the technology gets the green light! It's a whole lot of tracker for the dollar, and easily a new favorite in the basic/entry category of fitness trackers.
It seems the new colorway below wasn't an all new beefed up Versa 2, but instead a pared-down affordable variant now known as the Versa Lite. It loses stair climb and swim lap tracking, and ditches on-board music capability, but otherwise maintains all other functions all while coming in some fun new colors. Another noteworthy change; Fitbit trimmed the Versa Lite down to run with a single navigation button rather than three, simplifying its function and cutting back on moving parts. The end result is a new model with all of its core functions intact, priced at a quite respectable $159.95.
February 2019: A new Versa coming soon?
A reportedly leaked image may show the next (colorful!) version of the Versa. Specultators have said it might be a 'Versa Lite,' meaning similar look but fewer options (and theoretically a lower price.) The Versa launched in Q2 of 2018, so it's a fair assumption that Fitbit will launch something in the coming months. The last release was the Charge 3, which hit stores in October of 2018.
Fans are hoping for a special edition or a Versa 2 that includes GPS built-in, but early reports don't sound promising.
Here's a peek at the leaked image. We'll update as new information comes available.
See Best Price
January 2019: With the Consumer Electronics Show coming up later this month, there's a possibility that Fitbit could take some of 2018's momentum and make a big announcement, though it's not very likely. Fitbit generally keeps a low profile during the massive tech show, so we're not expecting anything this month. There is a slight chance that they will make a bold move, and announce a new Ionic or something to replace the Alta HR.
November 2018: Fitbit has finished releasing new products for the time being, with the Charge 3 fitness tracker having launched this fall and the Versa this past spring. We don't expect any news from the wearable giant for the rest of this year, other than some sweet holiday sales (of course). We'll start hearing more whispers and speculation as we approach the massive Consumer Electronics Show, which occurs in March.
Here's a look at what's currently offered.
New Kid on the Block: Charge 3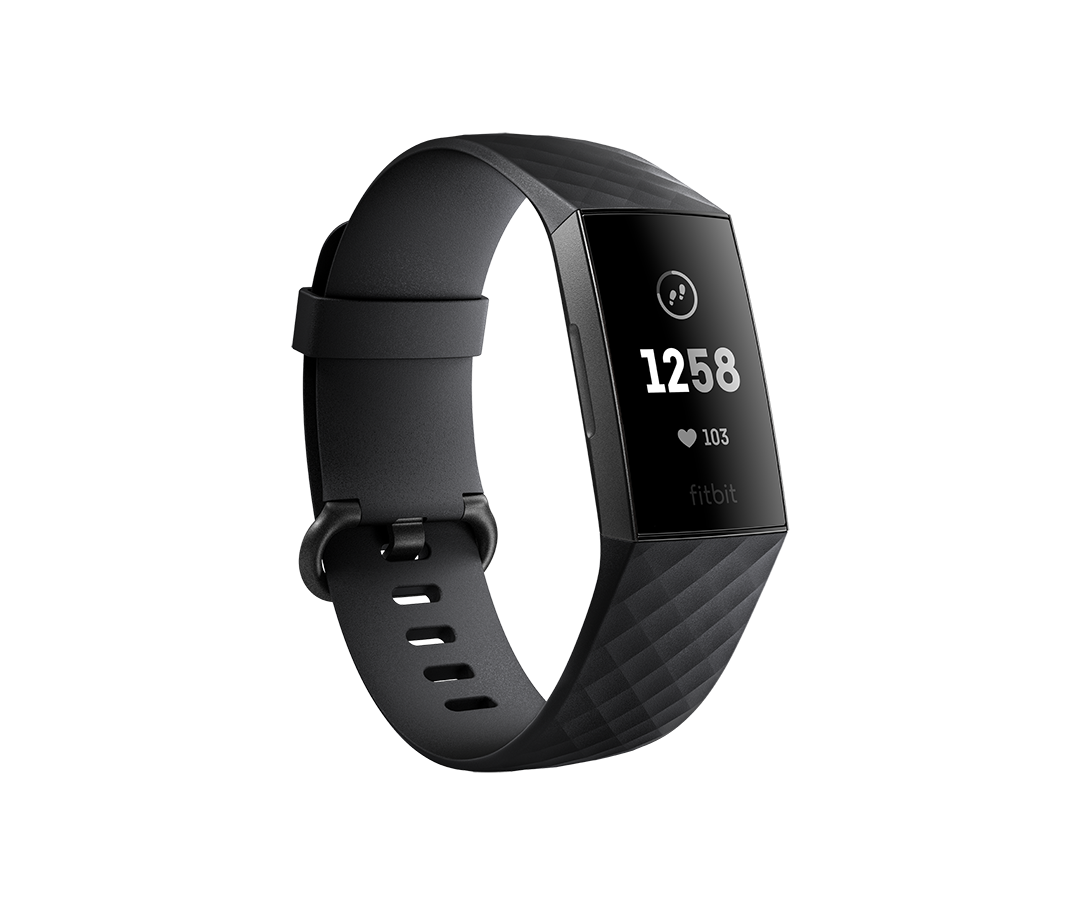 See Best Price
It's here! The fitness tracker everyone's been hoping for. Fitbit's Charge 3 is now available. This tracker from Fitbit seems to address all of the items on a lot of Fitbit fans' wish lists. Its key specs and features include:
Swimproof to 50 meters
7-day battery life
Automatic exercise recognition
Starting at $149.99, with Special Edition versions being more
Additionally, the Charge 3 has all the latest technology for fitness and activity tracking, sleep tracking, 24/7 heart rate, and much, much more. Stay tuned for more, and watch for steep discounts on the Charge 2 as vendors clear stock.
New Smartwatch/Blaze Replacement: Fitbit Versa
Update 3/13: Fitbit has made the official announcement regarding the rumors about a Blaze replacement. Called the Versa, this forthcoming smartwatch will be less expensive and sleeker in design than the Ionic. Here are the key things to know:
It will be offered starting at $199.95
It will include support for Android phones to reply to texts (no support for iOS at this time)
It will have smartwatch features like Fitbit Pay, Pandora, and access to 3rd party apps
Additional features include: 4+ day battery life, sleek design (especially compared to the bulky Ionic), women's health tracking mode, and Fitbit's excellent fitness tracking functions
See Best Price
After weeks of speculation, we now have a name and potential release date for the next wearable from Fitbit. The Fitbit Versa will replace the Blaze, acting as a "mass appeal" smartwatch and offering water resistance, smartwatch capabilities, and a sleeker, smaller casing than the Ionic.
The arrival of the Versa also means that it's time to say farewell to the Fitbit Blaze. It's currently discounted, so grab one for a fraction of the original price, while they last.
Fitbit Ace: Activity Tracking for Kids 8+
Along with details about the forthcoming Versa, Fitbit also announced a new activity tracker for kids: the Fitbit Ace, coming Summer 2018. The initial price is $99.95 and it looks remarkably like the Alta HR. It's showerproof, features goals, sleep tracking, and challenges to help kids get moving.
Earlier in 2018
2018 Updates: What we know so far
While nothing official has come from Fitbit, sources from numerous outlets are confirming some basic info about the Versa.
Launching mid-April
Will run Fitbit OS with apps
Will be available in charcoal, black, rose gold, and silver
Will feature a smaller face
Will be water resistant to 50 meters
Will not include GPS
Some speculate that the price tag will run between $200-$250 dollars. It makes sense to assume that the Versa will include all the Fitbit features we all love, including tracking functions and solid battery life. Given the projected launch date and all the rumors swirling around, we expect an update from Fitbit soon. We'll update here as soon as we have more info.
February 2018: Smartwatch Rumors
Recently, Fitbit provided bits of information regarding their next steps and plans for the upcoming year. While there aren't any solid details just yet, Fitbit will be focusing on smartwatches — specifically, a family of "mass appeal smartwatches." Some early leaks indicate that the smartwatch will look quite different from the unique and oversized Ionic, which is probably a good thing. The Ionic itself was a pretty spectacular failure by most standards, and part of that is likely linked to the aesthetics of the watch.
Fitbit kept a low profile during CES in January, so this is the first real news we've heard from them. Even without out much from Fitbit, there is still plenty of speculation about a follow up to the wildly popular Charge 2. There's also the Adidas edition of the Ionic smartwatch should be available by the end of March.
With Fitbit's earnings continuing to be disappointing, it's evident that the company needs to make some big changes to keep up with the rest of the wearable world, and to regain traction. With the Apple Watch 3's impressive sales, it seems that wearable brands are moving toward smartwatches more often. However, there is still a market for activity trackers — as Garmin's recent releases have shown. Fitbit continues to quietly add to their app store, partner with various software and app developers, and make changes to the Ionic. It seem likely that there will be more smartwatches before fitness trackers.
See Best Price
The Ionic Adidas Edition
We'll keep updating this page as we hear of more product announcements and rumors! For now check out our guide to the best Fitbits.
What's New from Fitbit in 2017
Ionic, Flyer, and Aria 2
Exciting news this week! Fitbit announced not one, not two, but THREE new products set to launch this fall.
The tech world has been buzzing ever since the leak of the super smartwatch code named "Higgs" earlier this year. Would it replace the current Blaze? Would it have the improvements the Surge so desperately needed? How would Fitbit's acquisition of smartwatch companies Pebble and Vector impact the new product? We finally have some answers!
The Ionic available (you can order here!), and an Adidas special edition version will drop in 2018.
The details are pretty exciting. Here are some of the features of the Ionic:
Water Resistant: The Ionic is water resistant up to 50 meters and counts laps
GPS: Fitbit says the integrated GPS is delivered through industry-leading technology, so you can count on all the benefits of GPS (including elevation, split times, and maps) right on your wrist
Notifications: The new Ionic includes all the smart notifications you expect from a smartwatch, including phone, Facebook, email, and more
Music: Leave the phone at home and listen to up to 300 songs from the Ionic. Or, stream from Pandora
Each of these exciting features (and plenty others) make the Ionic something to be excited about. And, with an initial price tag of $299, it can directly compete with Apple smartwatches.
The Ionic will have a new sensor for a more comprehensive look at your overall health, as well as an improved PurePulse technology for greater accuracy in heart rate tracking and related data.
Fitbit has made it simple to leave your phone and wallet at home. The Ionic has everything you could possibly need: music, personal training through Fitbit Coach, GPS, and integrated Fitbit Pay, which enables you to make purchases right from your smartwatch.
Plus, the Ionic will still have a great battery life (4 days), automatic running detection (which also automatically pauses), available accessories, and lots more. We're impressed by the specs and potentials of this upcoming device.
Fitbit Flyer
The rumors about Fitbit wireless headphones are also true: Fitbit's second product announcement goes hand in hand with the Ionic. The Fitbit Flyer works seamlessly with the new Ionic smartwatch and will also be available in October.
Designed to be a partner to the Ionic, the Flyer also works with other Bluetooth compatible devices plus personal assistants (Siri, etc.).  Features and design of the Flyer include:
Rain, splash, and sweatproof thanks to a durable hydrophobic nano-coating
AAC wireless codec and Passive Noise Isolation for great sound quality
Comfortable, durable design for all day wear between different devices
Up to 6 hours of play time
The original list price for the Flyer is $129, so they are priced competitively for wireless earbuds. They are offered in two colors: Lunar Gray and Nightfall Blue.
Aria 2
Completing the trifecta of new healthy living tools from Fitbit is the newly redesigned Aria 2. The Aria 2 is a Bluetooth compatible Wi-Fi smart scale, and it's easy to integrate with the new Ionic.
The Aria 2 syncs with the Fitbit  app and provides tracking for BMI, weight, and more.
Fitbit redesigned the original Aria to include:
Better accuracy
Easy setup
Improved interface and screen readability
Support for multiple users
Compatibility with other apps like MyFitnessPal (through Fitbit app)
The Aria 2 fits into Fitbit's aim to help users focus on holistic health and make smarter lifestyle choices. It is available in black or white.