Garmin Vivofit Jr. vs Vivofit Jr. 2
The Vivofit Jr. line of fitness trackers designed primarily for kids, but we won't judge adults for wearing them. They come in more colors and designs than most top of the line Garmin products, so that's a testament to their appeal.
If you're considering either the Vivofit Jr. or the Vivofit Jr.2, then maybe there is a kid in your life whose literally bouncing off the walls, or trying to be more active. The Jr. series is a perfect way to track some very simple stats without purchasing a complicated and expensive smartwatch or fitness tracker.
So what's the big difference between the two? Let's explore.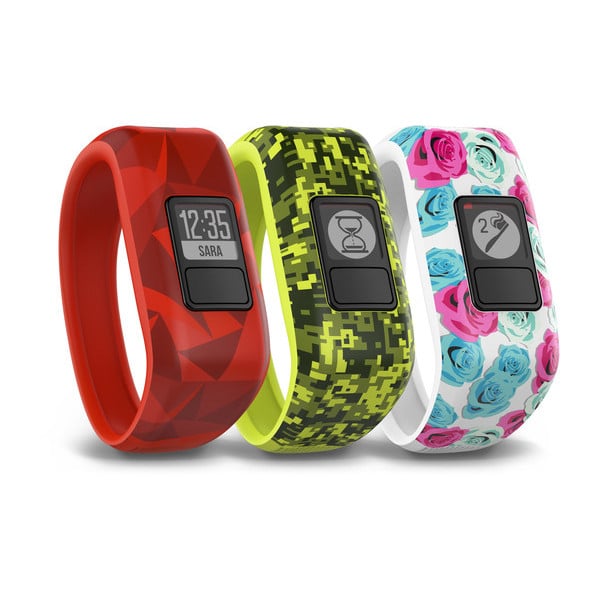 See Best Price
Design
Winner: Tie
The Jr. series is well known for its designs. The Jr. uses some abstract colors and designs while the Jr. 2 is more prominent for its bands featuring characters from Disney (Star Wars, Marvel, and Mickey Mouse).
The Jr. 2 has a slightly larger band than the Jr., but its nothing too out of the ordinary. Regardless of which one you choose, your kid is sure to turn some heads with either the Jr. or the Jr. 2. Both devices are safe to swim with.
See Best Price
Winner: Jr. 2
Despite being smaller than most mainstream Garmin products, the Jr. 2 has a couple of small additions over the Jr. With the Jr. 2, you can set up to 8 reminder alerts for activities or chores and can play the toe to toe challenge (compete with other Jr.2 owners in fitness challenges).
Both devices have compatibility with the parental control app, which allows adults to set chores, activities, and goals for the day. However, the Jr. 2 does have the edge in customization and abilities when it comes to the reminders you want to set. If your child is the type that has trouble "remembering", the Jr.2 will keep those reminders close to him or her.
Overall
At first glance, one might not be able to tell the two devices apart save for their band designs. On closer inspection, you'll find that the Vivofit Jr. 2 has the slight advantage in features. The key to the Jr. series of fitness trackers is making sure the wearer stays active.
Both devices have over one year of battery life. The programmable challenges and competitions with other Jr. owners is a great way to keep your child on task and focused with his or her fitness goals.
To sum it all up, there aren't blatant differences between either series of the Vivofit, and the original Jr. model is sure to work fine for most kids. However, if you're looking for expanded abilities with the Vivofit, the Jr. 2 is the best choice.
See Best Price